NEW DELHI: Uttar Pradesh pacer Ankit Singh Rajpoot is eager to share the new ball with England's star pacer Jofra Archer in his maiden stint with the Rajasthan Royals in the upcoming edition of the Indian Premier League. Ankit, who represented Kings XI Punjab last season, was successfully traded by the Punjab outfit to Rajasthan Royals for the 2020 season.
"Rajasthan is a team who gives a lot of opportunities and chances to youngsters. I am really happy to be with the Royals. I am sure I will get a lot of opportunities and learn a lot from this team. It's a new start for me and I am prepared for it," Ankit, who has played 23 IPL matches and claimed 22 wickets so far, told Timesofindia.com in an exclusive interview.
"I am so excited to share the new ball with Jofra Archer. A batsman cannot judge him and figure out what delivery he is going to bowl. He has the ability to bowl six different variations in an over and will change the speed as well. He bowls without any pressure. If you see his run up and approach, he is very calm and relaxed. I am really looking forward to learning a lot from him," the captain of the Uttar Pradesh Ranji team said.
Ankit was the part of the Chennai Super Kings franchise in the 2013 edition. playing under Mahendra Singh Dhoni, he made his debut against Mumbai Indians and claimed the wicket of Ricky Ponting in his very first over.
In 2016, he was bought by Kolkata Knight Riders and played two seasons with them. In the 2018 IPL player auction, Kings XI Punjab paid Rs 3 crores to buy Ankit.
Playing for KXIP, Ankit produced a spectacular bowling spell against the Sunrisers Hyderabad. He took 5 wickets in his allotted 4 overs, conceding just 14 runs. He dismissed Shikhar Dhawan, Kane Williamson, Wriddhiman Saha, Manish Pandey and Mohammad Nabi to claim a five-for. His magnificent bowling spell also earned him the Man of the Match award.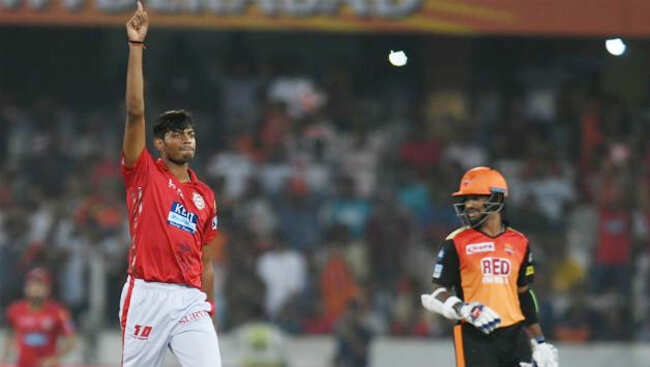 Ankit credits his then captain Ravichandran Ashwin and Virender Sehwag who was the head of cricket operations and strategy for the Punjab outfit in the 2018 edition for his good run.
"I was playing the third match for KXIP. I had already won a Man of the Match award in the previous game against Delhi Capitals. The confidence was there and I wanted to do something different in that match. Ashwin bhai came and said 'you are my wicket-taking bowler. Runs don't matter, go and take wickets with the new ball'. I bowled three overs in the Powerplay and claimed three wickets. Manish Pandey's catch was dropped in that Powerplay, otherwise it would have been four wickets. I was in a perfect zone in that match as things were going my way. I was not focusing on my pace, I was focusing majorly on swing," he said.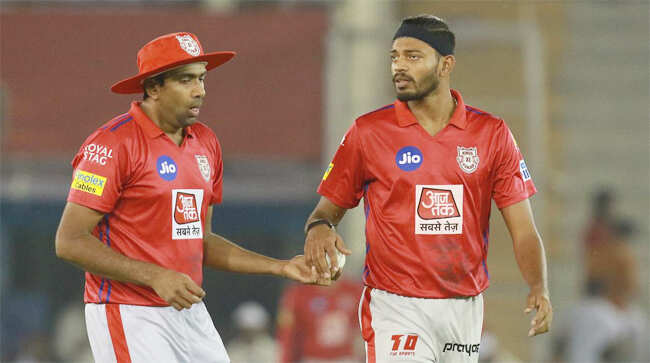 "Viru paa's (Virender Sehwag's) tips in the tournament helped me a lot. Ahead of the match vs SRH, Viru paa came and said 'Ankit, you are a good bowler. Don't focus on the pace much, accuracy is very important'. I followed the same. When I was given the ball, I just focused on swing and some particular areas and the result was in front of us," the 26 year old told TimesofIndia.com.
On being asked about his best IPL memory so far, Ankit said: "There are two. First – when I took a five-wicket haul vs SRH. Second, my spell against Chennai Super Kings in 2018. I had bowled 18 dots in 4 overs and dismissed Sam Billings. I cannot forget that spell."