NEW DELHI: All the way from Ramnagar in Nainital, Uttarakhand, Anuj Rawat came to Delhi in 2011. The dream was to become a cricketer. With not many facilities in Uttarakhand at that time, Anuj's father, who always wanted his son to become a wicket-keeper batsman, sent him to Delhi.
Anuj went for trials and was selected in the Delhi junior team. And, finally the day came when he was handed his first-class debut in 2017. He is now busy getting ready for his maiden Indian Premier League (IPL) campaign. He was bought by Rajasthan Royals for Rs. 80 lakh in the player auction in December 2019.
"It feels like a dream. I never imagined a big team like Rajasthan Royals would buy me. It is a big opportunity for me. Before the lockdown, I had attended two camps of Rajasthan Royals. It was a very good experience. The coaches and support staff have helped me a lot. They must have seen something in me, that's why they signed me. I want to give my best for the team. During the camp, I met Robin Uthappa and Sanju Samson. They both are seniors and it was really amazing talking to them," Anuj told Timesofindia.com in an exclusive interview.
"I know I am a wicket-keeper but I am ready to grab any opportunity that comes my way. I am ready to fill in as a batsman or fielder in the team. It is going to be a huge learning experience for me. RR have star players. They have Smith, Robin Uthappa, Jos Buttler, Jofra Archer, David Miller, Ben Stokes. I want to learn from each one of these players. When I will meet Jos, I want to ask him about his experience and will take wicket-keeping tips from him," the 20-year-old said.
Anuj, who was the part of the victorious Indian Under-19 Asian Cup team of 2018, which defeated Bangladesh in the final, made his first-class debut in 2017 under Ishant Sharma's captaincy for Delhi. He featured in the eleven, which also had players like Gautam Gambhir, Ishant, Navdeep Saini, Nitish Rana and Unmukt Chand.
Anuj was not surprisingly nervous on his debut, but it was Gambhir, who placed himself at the slips most of the time during the match and guided Anuj in his maiden outing for Delhi at the Feroz Shah Kotla stadium.
"I am a wicket-keeper batsman. I was extremely nervous when I made my debut for Delhi. Ishant bhaia came and said "aaj tu khelega, ready rahio" (You will play today, be ready). Gautam bhaiya (Gautam Gambhir) was also there. It was an honour to share the dressing room with Ishant bhaia and Gautam bhaiya. They both treated me like a younger brother. They knew I was nervous but both of them motivated me. It feels really good when you get such supportive seniors who are also legends of the game," Anuj further told TimesofIndia.com.
"Gautam bhaiya (Gautam Gambhir) used to field at the slips and guided me after every ball. He used to tell me how much distance I should keep from the stumps, so that the ball would carry easily to me. He taught me one thing – 'always know your bowlers well'. The more you practice with your bowlers, the better a keeper you will become. When Ishant bhaiya used to bowl, he used to guide me about the distance I should keep from the stumps and leg movement. He has taught me how to be confident behind the wickets. While fielding at the slips he always said 'stay calm, be confident, watch the ball and its movement carefully'," he said.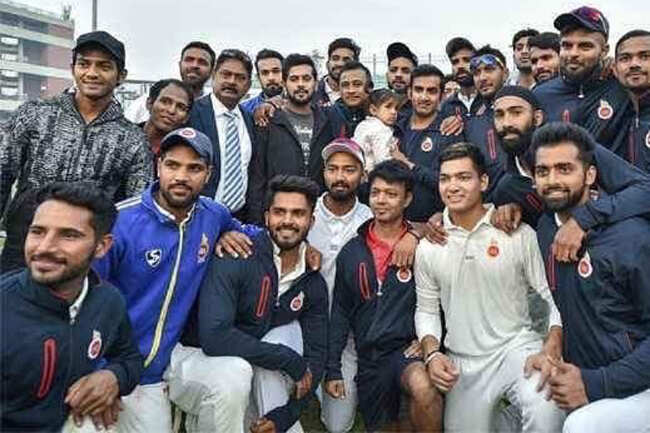 "When you keep against talented pacers like Ishant bhaiya and Navdeep Saini bhaiya, you face challenges, but at the same time your level of wicketkeeping also rises. It was so tough to keep against Ishant bhaiya. I faced a lot of problems, but learnt with time. Keeping against Ishant bhaiya and Navdeep bhaiya has made me a better wicketkeeper. Gautam bhaiya's tips and keeping against Ishant bhaiya and Navdeep bhaiya made me a confident and fearless wicketkeeper," the 20-year-old Anuj said.
Anuj stays with his brother in a rented flat in Uttam Nagar in Delhi. He gets up early in the morning to avoid social contact due to the COVID-19 pandemic and goes to the West Delhi Cricket Academy or his school ground for regular practice.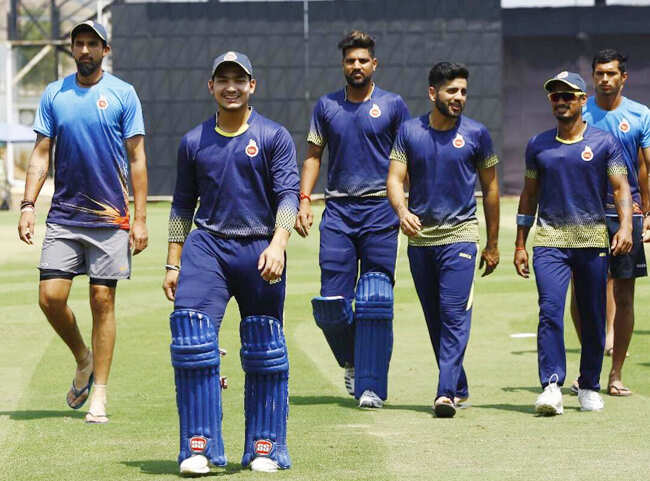 Anuj's cousin brother Rakesh has also played a big part in shaping his career so far.
"Rakesh bhaiya is a great support in my career so far. Whenever I need something, he provides me. Be it shoes, batting pads or gloves, he has helped me with everything. I will always be proud to have a brother like him. He is generally touring throughout the country but he always knows what I need and when I need it," he said.
The young wicket-keeper batsman takes inspiration from Australian legend Adam Gilchrist for keeping.
"I admire Adam Gilchrist in wicketkeeping. I am also a left-handed wicket-keeping batsman. I watched his videos and the way he dived to catch the ball and kept an eagle-eye on the ball from behind the stumps, was just brilliant. I want to be a keeper like him."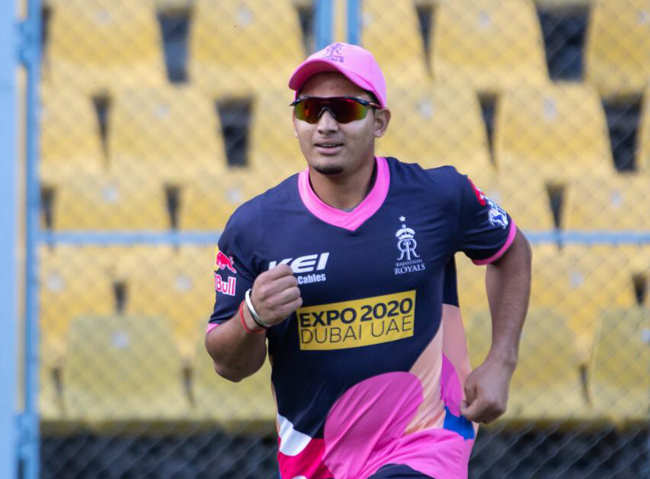 When it comes to batting though, he looks up to India captain Virat Kohli.
"In batting, I admire Virat bhaiya. He has sacrificed a lot of things, including his favourite food to reach this level. I have learnt a lot from him. I want to be like him as a batsman," Anuj signed off.