MUMBAI: Siddhivinayak temple in Mumbai's Prabhadevi will undergo structural repairs later this year. An audit has discovered that there are cracks in the building, the marble cladding has come loose and the petals on the dome need reinforcement.
Siddhivinayak trust chairman Aadesh Bandekar said, "We have issued an e-tender for the task. We had ordered a structural audit a few months ago which discovered cracks in the structure. You can even see marble pieces missing on the exterior. We receive so many devotees on a daily basis and we must secure the structure properly because their safety is paramount. The repair work we do now will ensure that the temple is safe for the next 30-40 years."
The trustees are yet to determine the cost of the project, its timeline and whether the shrine will be closed fully or partially during work.
Siddhivinayak is inviting companies and individual devotees to contribute material like steel, marble and cement towards the task. Bandekar said, "This will directly reduce costs and help save temple funds that can be put to better use like giving medical assistance to needy persons."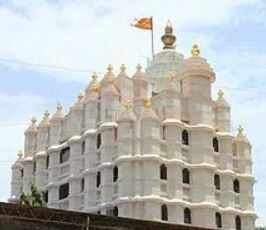 Repairs consultant Chetan Raikar said, "Siddhivinayak structure was reconstructed about 25 years back. It is an RCC structure and has age related corrosion damage. The marble cladding is dislodging due to the same. It is preventive maintenance that the entire marble will be removed and the frame structure will be repaired for corrosion. The same marble would be refitted and any marble that is cracked will be replaced with marble of the same geological classification."
Bandekar countered allegations that the work undertaken 25 years ago was not robust enough, else things would not have come to this pass. "The temple is located in close proximity to the seafront so there is natural corrosion," he said.