Silent Star Recipes
Colleen Moore - Cream of Artichoke Soup
---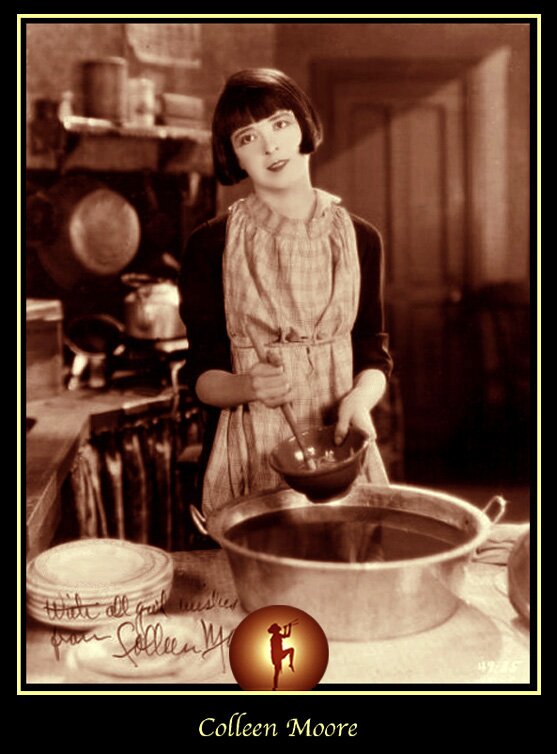 ---
Colleen Moore - Cream of Artichoke Soup
5 artichokes.
3 cups boiling water.
2 tablespoons butter.
2 tablespoons flour.
1 teaspoon salt.
Cayenne.
Nutmeg.
1 cup scalded cream.
1 egg.
2 cucumbers.

Boil artichokes until soft; sieve. Melt butter, add flour and seasoning, pour on hot liquor and cook one minute. Add egg slightly beaten and cream. Saute cubed cucumbers and add to soup.
---

Home | Silent Films | Silent Movie Magazines | Photo Album | Library | Blog Archive | Order Info | About Us | Links