Silent Star Recipes
Douglas Fairbanks - Lemon Pie
---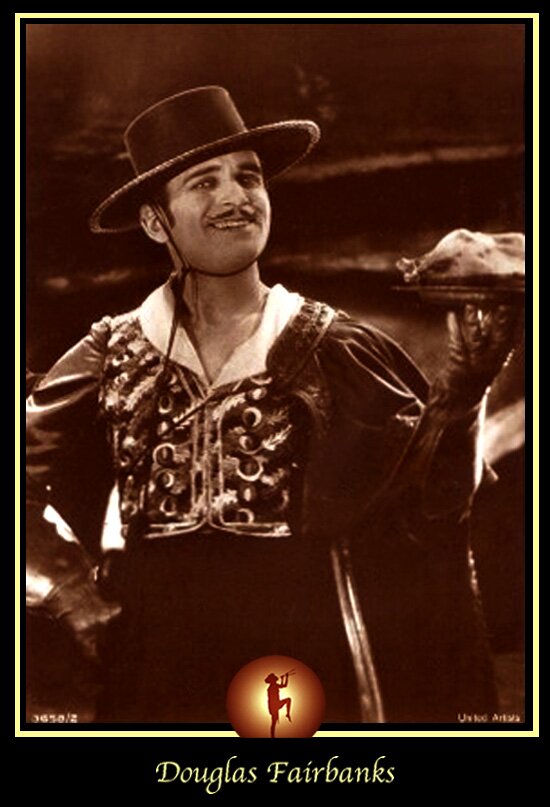 ---
Douglas Fairbanks - Lemon Pie
1 cup sugar.
3 level teaspoons cornstarch.
1/8 teaspoon salt.
1 1/2 cups boiling water.
Grated rind of one lemon.
Juice of 1 1/2 lemons.
3 egg yolks.
1/2 level teaspoon butter.
Pastry crust.

Mix water, cornstarch and salt in top of double boiler. Add boiling water and stir. Cook over fire until boiling point is reached. Remove from fire and allow to cook 20 minutes over boiling water. Mix grated rind and lemon juice and egg yolks, slightly beaten. Add butter and stir. Cook for two minutes. Cool and turn into a cooked pastry crust. Spread meringue and bake 8 minutes in a moderate oven.
---

Home | Silent Films | Silent Movie Magazines | Photo Album | Library | Blog Archive | Order Info | About Us | Links