The Sunrise Silents Lupe Velez Page
---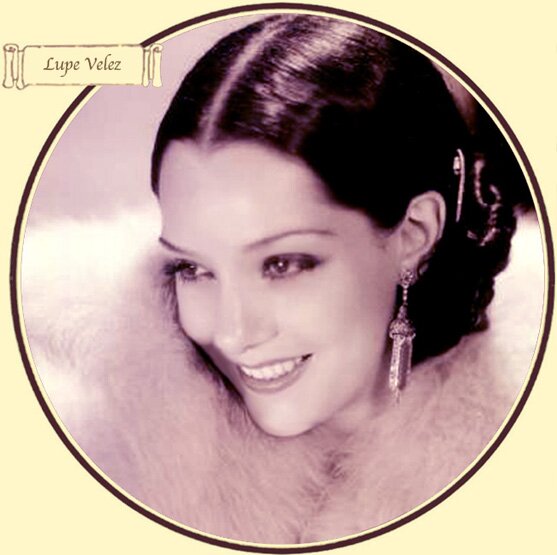 ---


Magazine Articles & Photos
---
"A Pollyanic Pirate," Motion Picture, September 1929.
Ad: Lupe Velez for Lady Pepperell colored sheets & pillow cases, Photoplay, April 1929.
---


Film References/Reviews
---
"Wolf Song," Motion Picture, April 1929.
---


Photoplay Editions
---
Eustace Hale Ball, The Gaucho, 1927.
Harvey Fergusson, Wolf Song, 1929.
Rida Johnson Young, Out of the Night (Movie Title: Hell Harbor), 1930.
Leo Tolstoy, Resurrection, 1931.
Julie Opp Faversham, The Squaw Man, 1931.
---


Books
---
Hal C. Herman, How I Broke into the Movies, 1930.
James Robert Parish, The RKO Gals, 1974.
Larry Swindell, The Last Hero: A Biography of Gary Cooper, 1980.
Floyd Conner, Lupe Velez and Her Lovers, 1993.
Elizabeth Jameson & Susan Armitage, Writing the Range: Race, Class, and Culture in the Women's West, 1997.
---


Sheet Music
---
Irving Berlin, "Where is the Song of Songs For Me? (Lady of the Pavements)," 1928.
Harold Adamson - Burton Lane, "Oh Me! Oh My! Oh You! (Strictly Dynamite)," 1934.
---